Course Open - Buggies in use
09.04.22
Ground conditions have improved enough to allow buggy hire and personal ride on buggies
Planned Course Works 4th & 5th April
We are planning to hollow core the greens on Monday 4th and Tuesday 5th April.  We will be closing 9 holes each day to complete these essential works.  This will mean that we will only be able to offer 9 hole rounds each of these days.
We thank you in advance for your patience. 
Welcome to Cobtree Manor Park Golf Course
There's so much on offer at this 18-hole golf course, your whole family can enjoy a range of activities together.
From music events to family fun days and dementia-friendly activities, there's also a wellbeing room with exercise classes and Mum & Baby Yoga. Celebrate special occasions in our fully licensed function room. Close to Junction 6 of the M20, near Maidstone, Kent, why not stop for a break? Enjoy a walk in Cobtree Manor Park or visit the open-air museum. Dog walkers, wildlife watchers, cyclists and bikers are all very welcome. Free parking and a family of friendly ducks!
History
Although Kent is famous for cobnuts, the name Cobtree probably comes from the Anglo-Saxon word cop, meaning summit. You'll certainly enjoy the views from the golf course.
The course is part of the Cobtree Manor estate, which was left to the public by Sir Garrard Tyrwhitt-Drake and was once home to Maidstone Zoo. This was Tyrwhitt-Drake's private animal collection, and included tigers, wolves, and kangaroos.
The land has been farmed since prehistoric times. In the 16th century it was owned by politician and poet Sir Thomas Wyatt. William Spong, who lived there in the 1830s, is thought to be the model for Mr Wardle in Charles Dickens's The Pickwick Papers.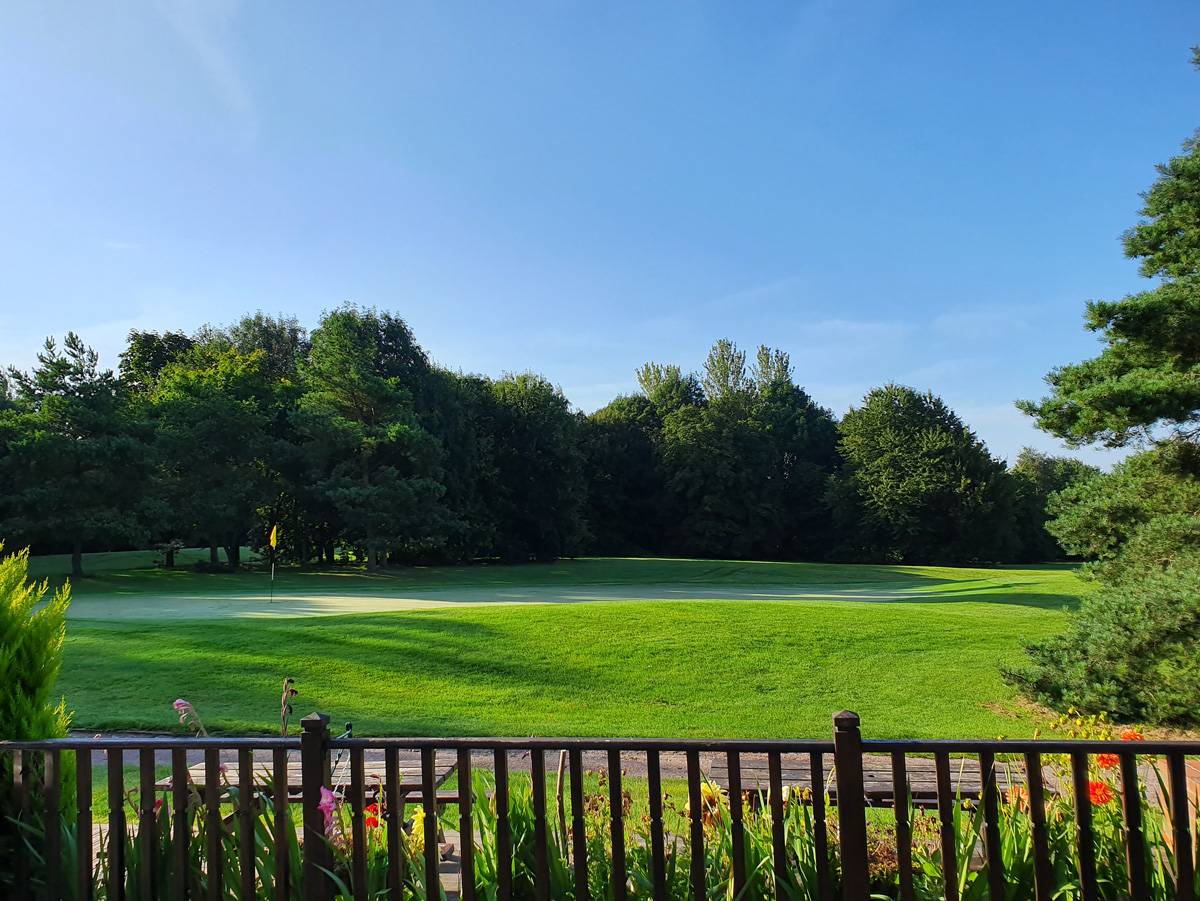 Become a golf member
With welcoming atmospheres, great facilities, unlimited games of golf, great members and well-kept courses our great value memberships have everything you need to enjoy your time on the course. 
Swimming Lessons
Perfect for every swimmer, our swimming lessons are a great way to either start the swimming journey or make progress in the pool.
Facilities & activities at Cobtree Manor Park Golf Course
Exercise Classes
A wide range of group exercises classes every week aimed at multiple ages, fitness levels and abilities.
Functions & events
Join us for exciting events or hire an area for your private functions.
Clubhouse, restaurant & bar
We have something for everyone. Enjoy a drink and a bite to eat with us.
Pro Shop
A range of golfing equipment suitable for beginners and professionals.
Buggy hire
Hire a buggy to get you around the course more easily and quickly.
Improvement Works
See what improvements we have planned for our facilities.
Golf Lessons
Improve your game in our friendly and welcoming golf courses.
Golf Societies
Organise your golf society day with us for great golf, great food and great fun.
Club Members
Become a member of our Golf Club.
Get in touch
Address
Chatham Road
Maidstone
ME14 3AZ
United Kingdom
Opening hours
| Open | Closed |
| --- | --- |
| 6.30am | 8pm |
| Last Buggy booking | Not available |
| | Time |
| --- | --- |
| 1st Tee time | 6.30am |
| Last Tee time | 4pm |
| Last buggy | 4pm |
| Twilight Time | 4.30pm |
| Open | Closed |
| --- | --- |
| Mon - Sun | 7am - Last car |
| Open | Closed |
| --- | --- |
| Mon - Sun | 7am - 4pm |
| Date | Opening hours |
| --- | --- |
| 19/12/2019 | 07:00 - 17:00 |
| 20/12/2019 | 07:00 - 17:00 |
| 21/12/2019 | 07:00 - 17:00 |
| 22/12/2019 | 07:00 - 17:00 |
| 23/12/2019 | 07:00 - 17:00 |
| 24/12/2019 | 07:00 - 15.00 |
| 25/12/2019 | Closed |
| 26/12/2019 | Closed |
| 27/12/2019 | 07:00 - 17:00 |
| 28/12/2019 | 07:00 - 17:00 |
| 29/12/2019 | 07:00 - 17:00 |
| 30/12/2019 | 07:00 - 17:00 |
| 31/12/2019 | 07:00 - 15.00 |
| 01/01/2020 | Closed |
| 02/01/2020 | 07:00 - 17:00 |
Call our contact centre: 01622 753 276