As with so many events the London Youth Games in 2020 were cancelled due to Covid-19.
Therefore it was great that the Games for 2021 went ahead, even if it was with a much reduced programme.  At Mytime Active we work with a range of partners (sports clubs and schools) to enter teams to represent Bromley.  We have an incredible track record in the Games, topping the London wide table and winning the Jubilee Trophy for the last four years (2016 to 2019).  During the 2021 season with a changed format which saw Regional Events there was no Jubilee Trophy to play for, however the competition was still fierce between the London Boroughs. 
Team Bromley entered 9 different teams across 8 different sports…..
In July the BMX team competed against 19 other London Boroughs at Hayes BMX track in Hillingdon.  The young team had an amazing day – winning 2 individual medals (gold and silver respectively) and finishing in 6th place overall after a tough day of top class competition.
We worked with Bromley Canoe Club to enter a kayak sprint and a kayak slalom team.  The teams competed at Fairlop Waters Activity Centre on 31st July against the best paddlers from 17 other London Boroughs.  We won an individual bronze and the Teams finished in 8th and 13th place.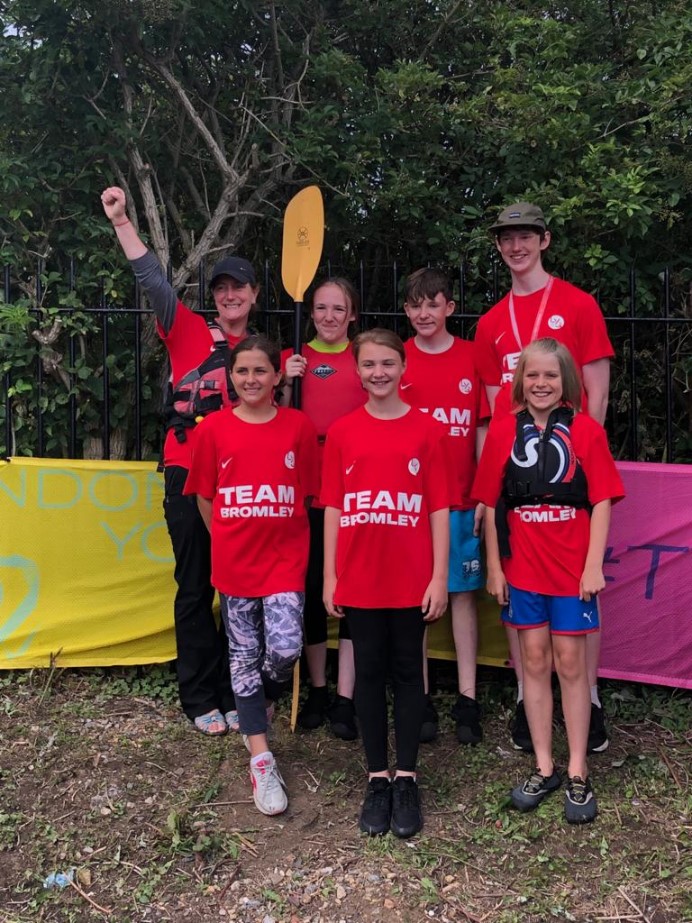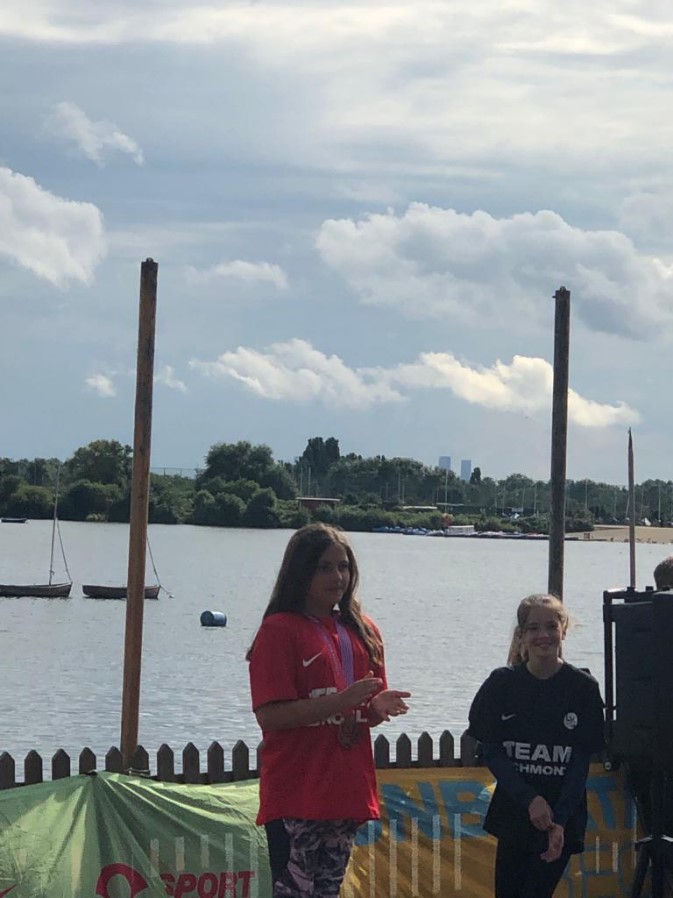 Smiles all round from the Kayak Teams and their Team Managers
Debbie Bush, Team Manager for the Kayak Teams said "it was great to see young people being able to get together and compete again after such a challenging year.  It was a fantastic experience for the young competitors and one which will stay with them.  Thanks go to Bromley Canoe Club, Mytime Active, London Youth Games and British Canoeing for giving young people this opportunity."
The road cycling team headed to the Lee Valley Velopark in August and had a great day competing against 19 other London Boroughs and finishing overall in 8th place.
In September the girls and boys hockey teams made up of players from Bromley & Beckenham Hockey Club competed at St Dunstan's college and the girl's netball and football Teams made their way to Barn Elms Sports Centre in South West London for their competitions.   The netball and hockey teams had tough draws, but all teams enjoyed their day competing against the best teams in London.  The girl's football team topped their qualifying group, won their semi-final match and made it to the final only to be beaten in a thrilling match by the team from Hillingdon.
The para-athletics team made up of students from Glebe School made their way to Weir Athletics and Fitness centre in September and had an action packed, enjoyable day competing across both track and field events.   
Mytime Active would like to say a huge thanks to all the coaches and team managers who supported Team Bromley competitors during the 2021 season, without their time and energy the young people would not get to experience the thrill of competing in Europe's largest event for young people – the London Youth Games.
And now it's time to gear up for the London Youth Games 2022 season, which rather confusingly starts in November 2021 with the Cross Country event. 
Mytime Active is working with Blackheath & Bromley Harriers and trials have already been held in order to select the boys and girls cross country teams.  Over 75 young people aged 10 - 17 have been selected to represent Team Bromley and they'll be heading to Parliament Hill in Hampstead on 20th November to compete against the best cross country runners from across London.  The boys and girls team currently hold the winning trophies from the last competition in 2019 and we wish them luck and hope they once again leave with plenty of medals and the trophies. Go Team Bromley!
For more information:
Contact Bromley's Borough Team Organiser via email: partnerships@mytimeactive.co.uk