Team Bromley Celebrate London Youth Games win
17 October 2019
To mark Team Bromley winning the London Youth Games 2019 for a fourth consecutive year, over 140 Team Bromley participants, volunteer coaches and supporters came together with the Mayor of Bromley, Councillor Nicholas Bennett for an evening of celebration hosted by Mytime Active at the Pavilion Leisure Centre on Friday 11th October. The event was a jam packed evening which included inspiring speeches, bowling and a pool party for team members.
The evening played tribute to the talented young people who form team Bromley, recognising their own sporting successes and achievements which saw them winning 13 gold medals, 2 silver medals and 5 bronze medals.
Mytime Active coordinate Team Bromley and the 700+ children and young people who represent the borough, working closely with range of local clubs, schools and community groups to recruit and train teams.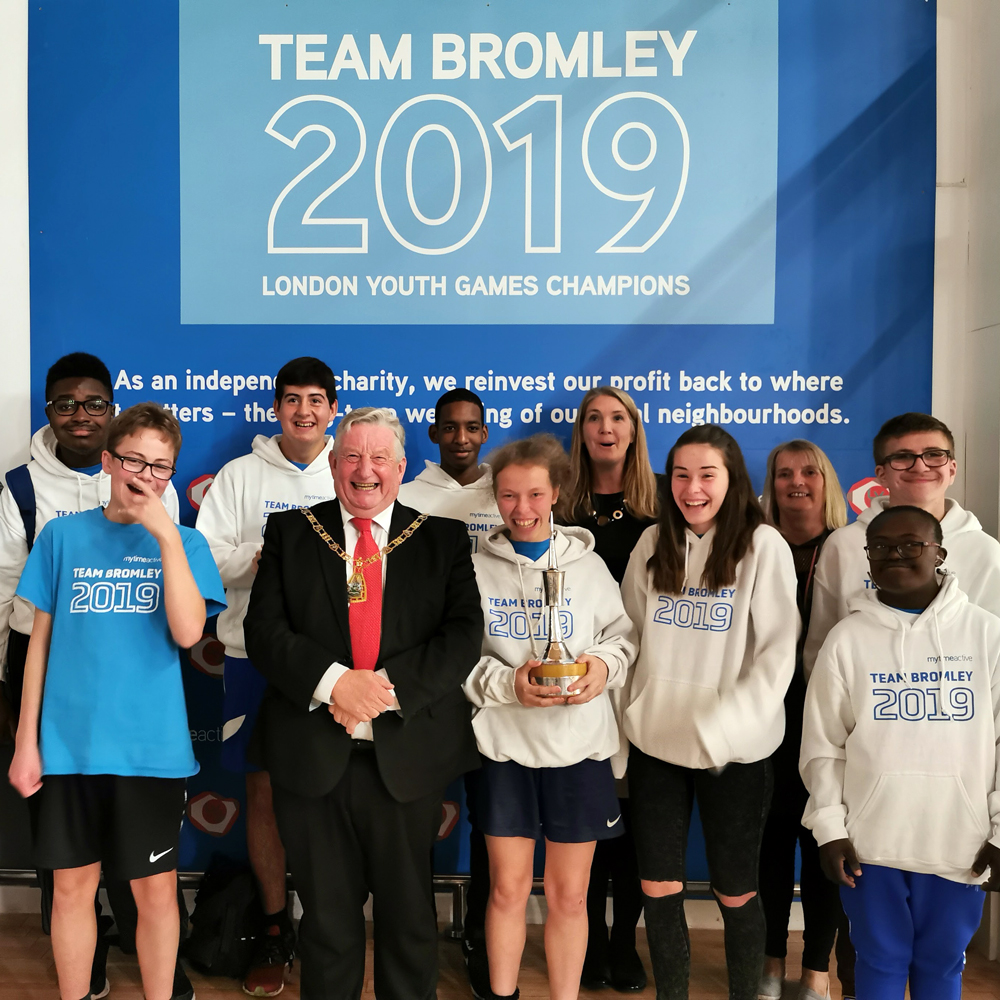 Picture of the Mayor of Bromley Councillor, Nicolas Bennett and the ParaGames team from Glebe School with Jubilee trophy
The ParaGames Team Manager said "I'd like to thank Mytime Active for such an inspiring event, our team members have really enjoyed using the facility and meeting other Team Bromley participants. We can't wait for the new season to start!"
Over 120 athletes from Blackheath and Bromley Harriers Athletics Club will officially start the 2020 Games in November with cross country at Parliament Hill.  Both girls and boys teams won gold in the 2019 Games and will do everything they can to sustain their success.
To find out more information, or to enquire to get involved with Team Bromley's London Youth Games in 2020, visit https://www.mytimeactive.co.uk/lyg.